Package is ready to be shipped (you can still adjust dimensions and weight)
Shipping options: fewer steps are faster but more expensive
Check route detail
Ready to print the label
You'll be able to track the package in real time! Compare this to USPS, UPS or FedEx.
Provider UI: tell us about yourself
What type of service do you offer? Courier/Driver.
Use your storage/warehouse or install automatic locker in your place of business.
Registered couriers UI: login with face recognition.
Courier Home screen.
Available deliveries
"Last mile" delivery: scan the label
By default the destination address is locked...
...until the system authenticates the agent.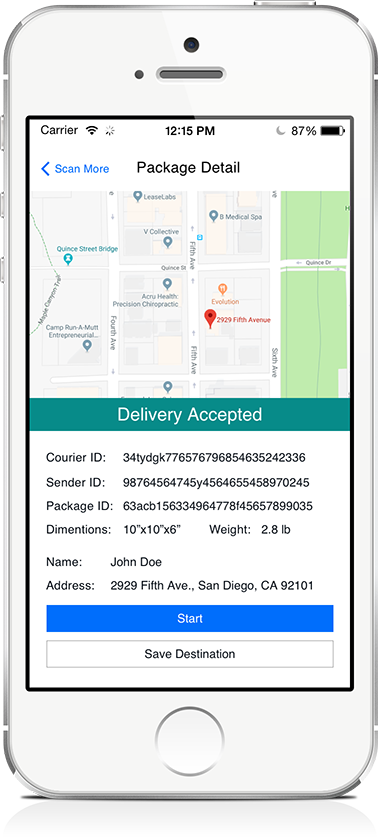 And soon a US Patent...